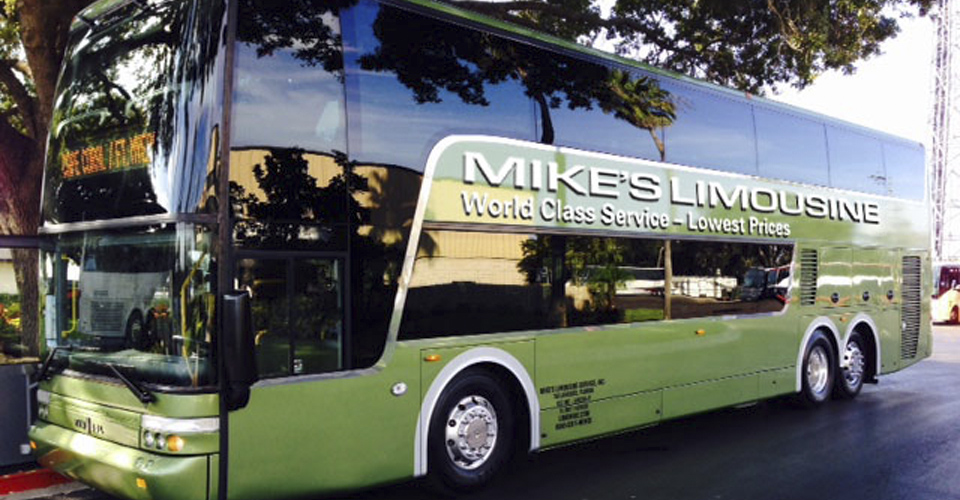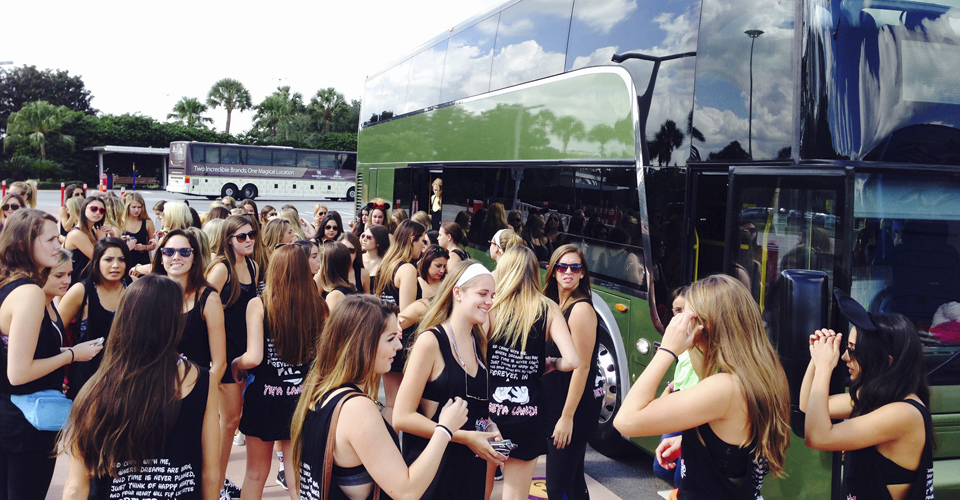 ALL DELUXE COACHES NOW HAVE
FREE WiFi & OUTLETS
AT EVERY SEAT INCLUDING OUR 82 PASSENGER DOUBLE DECKER
Mike's Limousine, Double Decker Van Hool TD 925 is the biggest and most efficient ground transportation in the United States. With a passenger capacity of up to 82 passengers, our double decker is a magnificent charter bus solution for Florida travelers. We provide motorcoach bus transportation to primarily the Southeast and the Eastern United States.
This Florida motorcoach and mega bus transports passengers in comfort and style, the eco friendly double decker coach has less CO2 emissions, longer range and lower fuel consumption similar to a standard size coach. For a truly unique motor coach experience and a fascinating trip, call Mike's Limousine for availability of this mega coach. You will be amazed at the 360º "skybox like" view from the upper deck!
Some of the Locations we serve: Gainesville Florida • Jacksonville Florida • Miami Florida • Naples Florida • Orlando Florida • Panama City Florida • Pensacola Florida • Tallahassee Florida • Tampa Florida • West Palm Beach Florida. Other cities we are glad to serve in the South East United States: Birmingham Alabama, Mobile Alabama, Montgomery Alabama
Visit us at Mikes Limousine for other fantastic limousines and party busses, or at AAA Motorcoach for bus and motorcoach transportation options.
This Mega Double Decker Bus based in Tallahassee Florida, seats 82 Passengers. This Motorcoach can accommodate your whole travel group together at once.
Our Double Decker Bus serves the whole State of Florida and areas all over the Eastern United States.
We have a commitment to getting you the best rate for transportation of your group or organization in Florida and all over the Eastern United States, call us for a quote.